Miami is known for sunshine and good times! South Beach, Miami is a name talked about all around the world! Here you can expect unforgettable parties, luxury rooftops bars, bustling art shows, sandy beaches, and just about everything in between it all.

There are so many things to do in 
South Beach, Miami
! Like ranging from family-friendly activities like Collins Park to Ocean Drive and its numerous iconic clubs. SB is one of the most exciting areas in all of Miami for multiple reasons! There is so much to do you might need a list! Check out this ultimate guide to South Beach for the vacation of a lifetime:
What to do in South Beach Miami
Ocean Drive
As one of Miami's most iconic stops, Ocean Drive is one place you won't want to miss! It has been seen on cinema screens everywhere and referenced in every 'best night ever' story in the area. It is a lively, eccentric, and unique street lined with just a little bit of everything. From fine dining to street food, fancy shows to street performers, and some of the best old cars outside of a car show! Ocean Drive is a great place to go if everyone in the group is looking for something different. Find new your favorite stop on South Beach's Ocean Drive!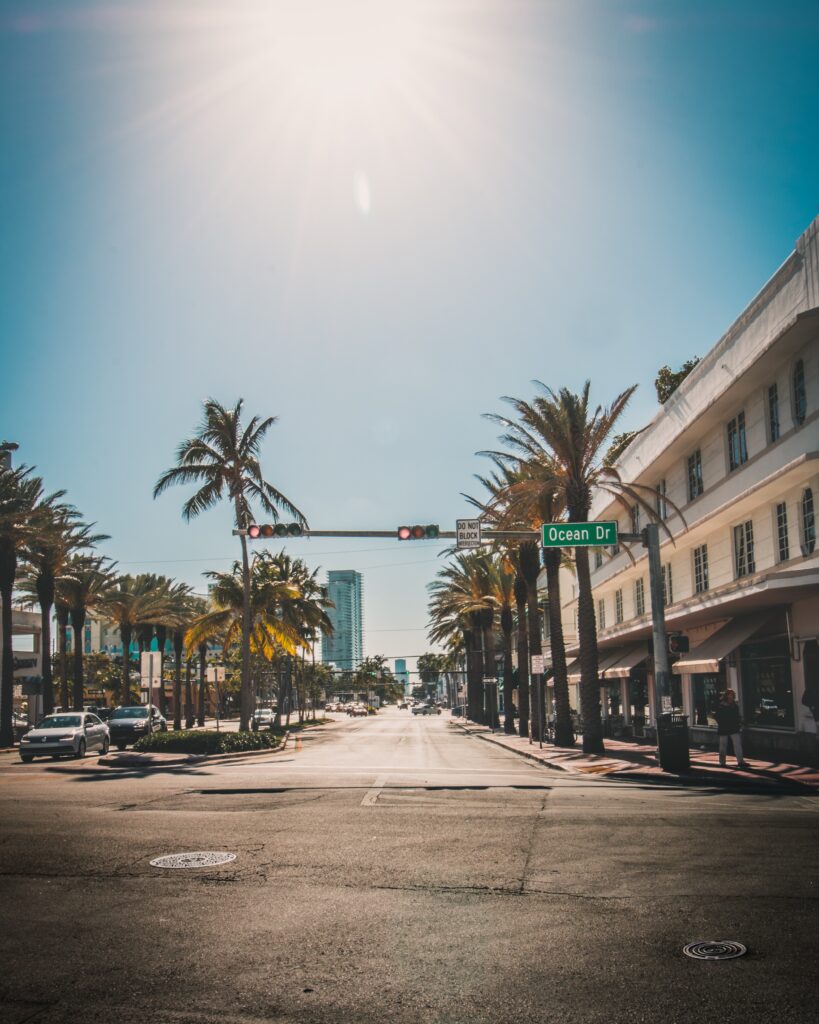 Collins Park
Nestled on Miami's shore, Collins Park is one of the best things to do in South Beach! Stroll, bike, run or hang out in one of the most naturally beautiful sites in the area. With sprawling palm trees and open, carefree energy, this is every little slice of paradise. Considering this is all found under the Florida sun, it's outdoor fun! And since it opens up right into the beach, it's the perfect place to go to start your day in the salt and sand!
Espanola Way and Washington Avenue
With a tangible Latin influence, Espanola Way is one of the most exciting streets in all of South Beach. It has all the dining and shopping that even the most professional shopaholics could dream of, notably, with all that unique twist. It connects with Washington Avenue to create an entire network of streets with something new around every corner. Similarly, Washington Avenue is a hot destination for Miami Nightlife. Check out some of the best boutiques and shops here for all of the hottest trends in clubbing. Whatever you choose to do in these thrilling streets, come with an appetite for adventure!
Bus ride
Yes! Buses in the south beach it's a daily routine for most of the visitors. It is a part of the South Beach society. Miami-Dade Transit operates them to connect you with Downtown Miami. Usually, a ride costs you $2.35. Buses are every 30 minutes from 6 AM to 11 PM every day of the week.
Best Restaurants in South Beach Miami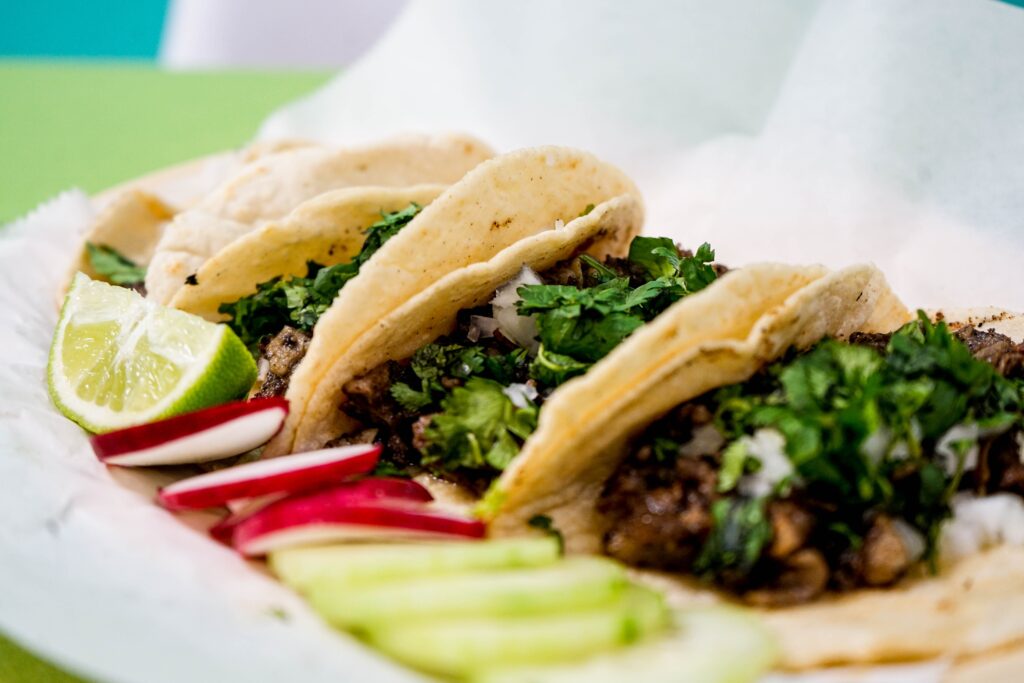 Lucali
A fresh slice of pizza may not be the first thing that springs to mind when you think 'South Beach dinner.' However, with Lucali in the area, it should! Moreover, this is a prominent name not just in Miami but in the entire 'foodie' community! It is a flavorful spin on the classic that will consistently have you saying, "oh, just one more piece!"
Mas Cuba Cafe & Bar
You can't go wrong with Latin food in Miami! Mas Cuba Cafe & Bar is one of the best things to do in South Beach for both locals and tourists alike. Due to it consistently serves up the best in authenticity. Their Cubano sandwiches are something to rave about! And the live Latin music keeps patrons coming back for more! Live life on the Latin side and try out Mas Cuba Cafe & Bar during your trip to South Beach.
Cafe Prima Pasta
Are you thinking of something more on the Italian side? Cafe Prima Pasta is the place to be! It is a relaxed, relatively upscale place that dishes out some of the best dishes outside of Italy. Try a mouthwatering pear and prosciutto, or maybe something with a legendary truffle cream sauce! Whatever your eye falls to, it's sure to be delicious at Cafe Prima Pasta!
Best Places to Stay in South Beach Miami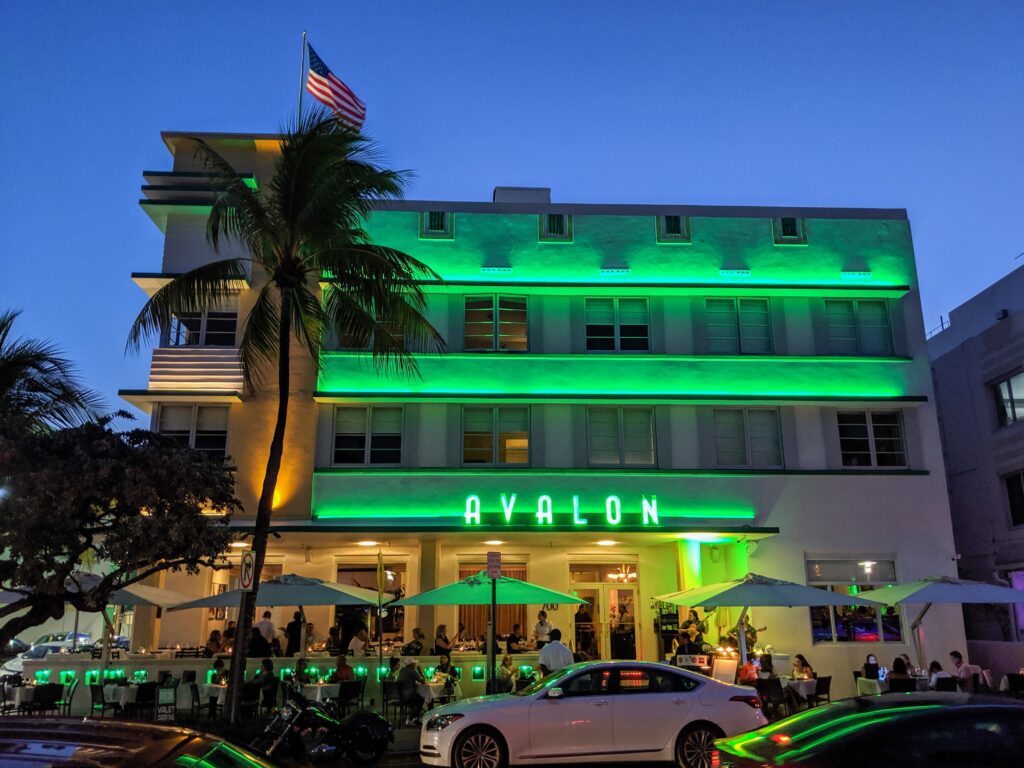 Posh Hostel South Beach (for the vagabond)
For the goes where the wind blows you' kind of traveler, hostels in South Beach are magnificent! They are a true manifestation of the backpacking culture where you meet and befriend people from all over the world. Posh Hostel South Beach is one of the best things to do in Miami because it is relatively cheap (typically approximating at $19 a night). Additionally, it is close to the beach and even offers free breakfast! Budgeting never seemed so breezy!
Marriott Stanton South Beach

for families
If you're looking for the kind of place the whole family will enjoy, look to the Marriott! It is nestled at the Southern tip of the area and has one of the best pools. It is also a great, friendly, and safe atmosphere to bring everyone from kids to honeymooners. Parents can relax on any number of stellar beach chairs and catch some R&R. All the while, and the kids play the day away in the warm Florida sun!
The Setai Miami Beach for luxury
Treat yo self! The Setai Miami Beach is one of the premier locations in all of South Beach to pamper yourself! There is not one but three full-sized pools, as well as a spa you'll never want to leave! Also, it features several restaurants you'll wish you saved room for dessert at. It is one of the best things to do in South Beach because of the experience! You'll never know true serenity until you've woken up on the banks of a pristine Miami Beach!
Ready for your Miami vacation? Well, South Beach is ready for you! From solo vagabonds to family reunions, South Beach is the perfect location for your next getaway! The best way to find out all of the best things to do in Miami is to explore them yourself! So take to where the sun, sea, and salt is and find out what makes South Beach so memorable!