Miami is a city of dreams, and everyone wants to have a beautiful house here. If you have been looking for the best places to live in Miami, then you are welcome here.

Whenever you are looking for a place to live, it is essential to evaluate every factor proper housing should have. How well will the new environment match your existing life? The question comes in everyone's mind as people tend to live in their comfort zone. Besides this, you need to compare rent, the value of the estate, facilities, and comfort before you sign on the papers.  So, we are going to discuss some of the best places to live in Miami that fulfill your housing needs. Let's get started.
South beach
Whether you are looking for apartments to live or rent, the south beach is an iconic and ultimate housing destination. This Suburb has a diverse ethnic group and thus lots of different restaurants. It has fair and effective law enforcement with a beautiful clean park. Besides this, it is sunny, warm, and always moving. It has effective and easy to get around public transportation with plenty of options like trolleys, monorails, and buses. If you have a family, then you need not worry about education as there are many excellent public and private schools.
Apart from this, plenty of restaurants, malls, and local businesses make it ideal for business. It has everything such as shops, restaurants, and schools for kids. Besides this, you can find apartments or houses here that can suit your needs. The average rent is $1,400.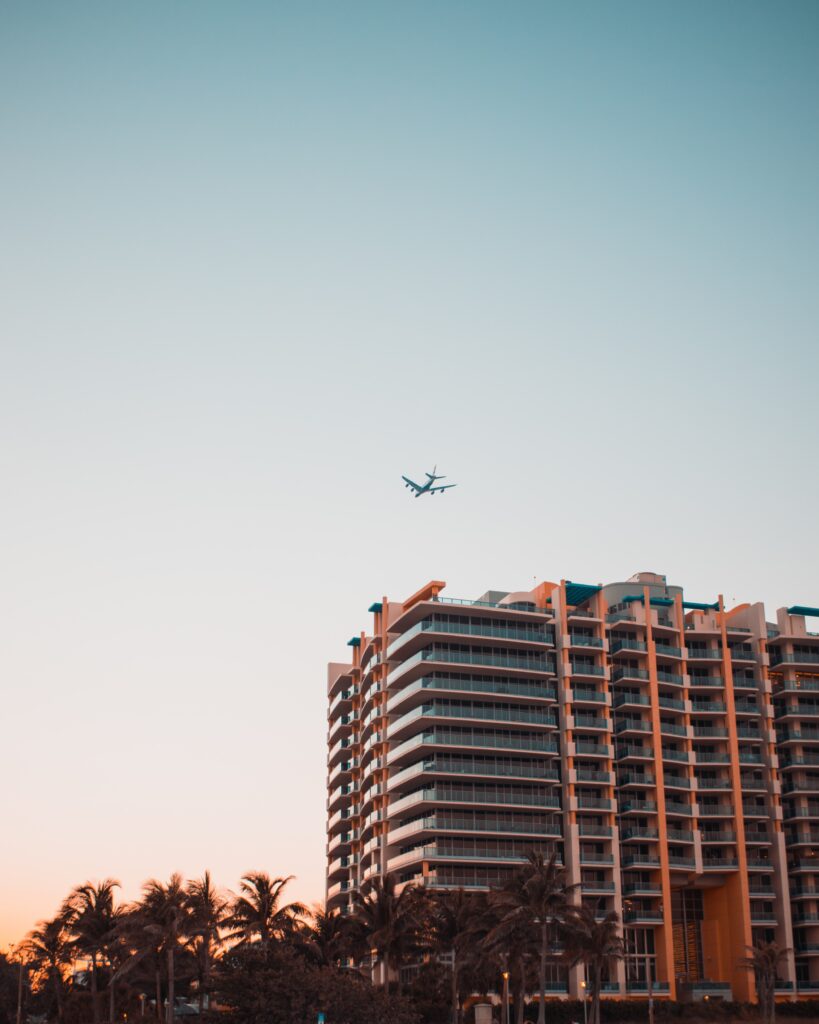 Miami Beach
If you like dense urban feel, then south beach is the place you have been looking for. In addition to the urban feel, the town has many restaurants, bars, parks, and coffee shops along with a government high school. Whatever you need, here is just a few steps away from your home. You can either rent or buy a home here though the majority of people prefer to rent it. Talking about average rent, then it is around $1,200
Key Biscayne
This Miami suburb has a population of 13,074. People here tend to be liberal and friendly. It has everything when you look for a place to live as you can easily go to the office as it has excellent public transport. It further has public schools that are above average. if you want to rent a property, then it cost around $2,000.
South Miami
The population of this Suburb is 12,255 and known for providing urban suburb mix feeling to its residents. The place is ideal for both professionals and families as it has everything that can make your life easier from schools to restaurants. One thing that makes this place famous is its nightlife and diversity. Besides this, the site is safe when it comes to crime. The renting will cost you around $1,500.
Coral Gables
The Suburb is known for being a high-end residential neighborhood. It has both affordable and luxurious apartments. It also has some of the pettiest and greenest streets in Miami that make this neighborhood look breathtaking. Based on Jobs, experts gave grade B+, in terms of diversity, it has an A. In addition to diversity, the place island of opportunity for young professionals and considers good for raising a family as well. The average rent is around $1500.
Coconut Grove
The neighborhood gives you a mixed suburb feel. The city is clean and has a lot of places to explore in your free time. It has everything such as smalls, school, bars, and nightlife is fantastic. In terms of residents, it is economically and ethnically diverse. It has good weather, has an A grade when it comes to raising families. The number of public schools it has is amazing, and all of them are above average. In the meantime, the crime rate is low, and it has an overall grade of A+. To rent an apartment here around $1,500.
Brickell
If you like dense urban feel, then this neighborhood is right for you. Brickell is one of the best places to live in Miami Period! It has a walk-able retail market that makes everything easy. The close proximity to south beach, gables, and other boroughs make you fall in love with the place. The place is clean and has a lot of hotels, parking, residential buildings, etc. The fantastic district and seafront skyscrapers make it look stunning. You rent an apartment for $2,000. In terms of school and safety, the place is best as well.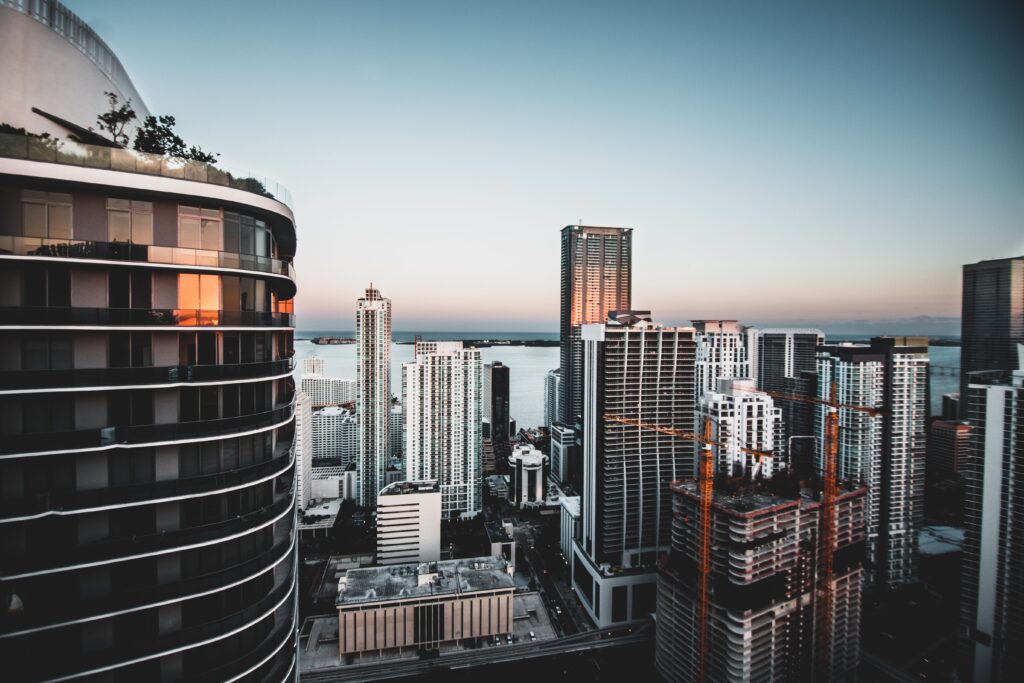 Aventura
The Suburb is amazingly beautiful and gives an urban feeling. Diverse ethnic groups and community make this place unique. It has an excellent library, a right health center, and beautiful parks as well. For professionals, it offers excellent career opportunities and can fulfill all your housing needs if you have a family. In terms of crime and safety, the place is safe, has excellent public schools, and the cost of living is decent. If you are businessmen, then it has the right business environment as well. The average rent would cost around $1,700.
Sunny Isles Beach
The Suburb is famous for being the safest one in Miami. You can walk in the night at 3 am, and nothing would happen. It is also a tourist attraction and can give excellent opportunities when it comes to business. The city holds events like a farmers market, concerts, and other things. It has a beautiful library and a city hall as well. If you have kids, then the number of excellent public schools will surprise you. Besides this, you can easily walk to the doctor, pharmacy, restaurants, beaches, etc. The average rent is $1,500
Edgewater
This neighborhood, with a population of 11, 718, is s a great place for those who like people around you. The transportation facilities are fantastic as it helps you to go to the office and school on time. In terms of ethnic diversity, you can find different communities here. It has an exceptional public school with friendly teachers and good infrastructure. The place is good for professionals and people in business as well. The place is safe, and you can go anywhere irrespective of the time. The rent cost around $1700.
Bay Harbor Islands
If you like the urban feeling, then Bay Harbor is for you. The town is small and relaxed, and because it is around the beach, people love to go there. In terms of residents, the place stands out as it has friendly people belongs to different ethnic groups. Now, coming to the income part, then it has business areas that are upscale and successful. It also has an extensive police force to make sure that residents remain safe and free from any trouble. It has a world-class beach, hospitals, and restaurants, and above-average public schools. Average renting would cost $1,300.
North Bay Village
If you like staying in a beautiful dense suburb, then North Bay is for you. The beautiful views of downtown Miami, bay and beach will memorize you. It has pretty good weather as not too hot or cold, it is always sunny, and you can experience a nice breeze as well. You can easily have access to grocery stores, restaurants, malls, hotels, etc. The place is pet-friendly as you can see people walking with their pets without any worry. Besides this, it is very family-friendly and thus considers best for raising families. So, if you are planning to have kids, then you can move in here. Along with this, the police here take care of the residents and have good public schools as well. The renting it cost around $1,700.
Downtown
With a dense urban feeling, the neighborhood has a lot to offer. It is situated in the center of Miami right between Midtown, Brickell, and South beach. Due to its convenient location, people prefer this place. It even has alternative routes via which you can get rid of traffic. It further offers free metro transportation if you want to go to surrounding areas or Brickell. The beautiful malls and restaurants alongside the bay look amazing. Coming to the safety part, then in recent years, it has improved, thus making it a safe place for your family. In terms f cultural intelligence, education, and activities, the neighborhood is the best. The rent cost around $1600.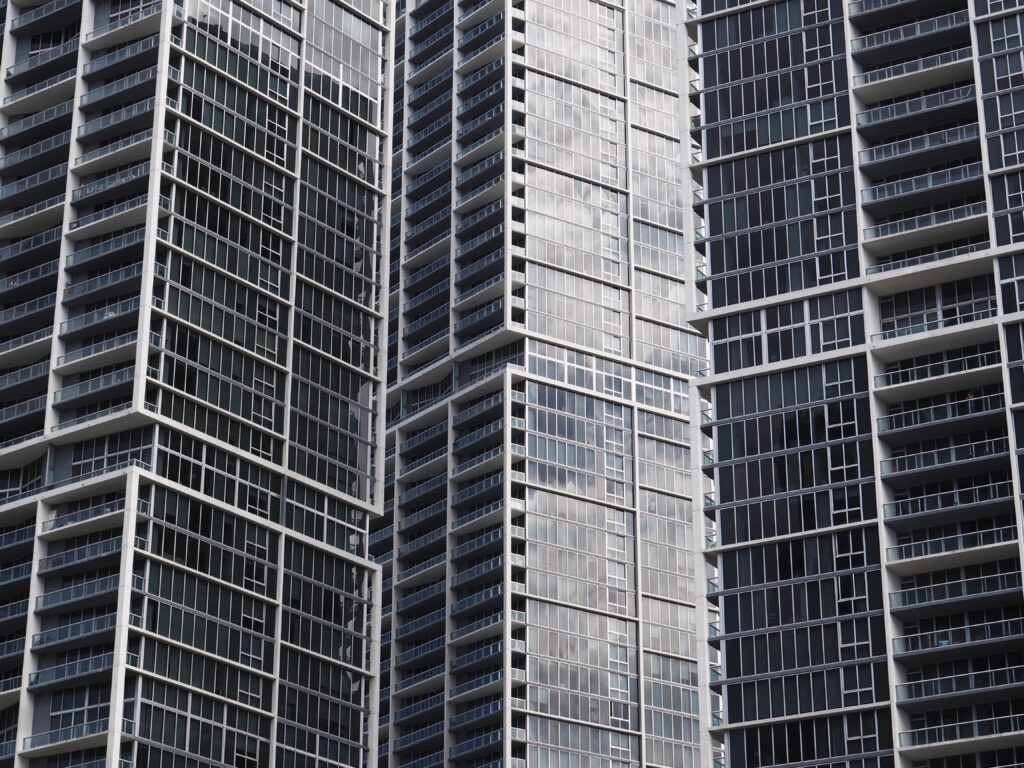 Wynwood
Wynwood is the ultimate option if you want to live in an amazing neighborhood. It is equally amazing for both families and professionals. Those who love the nightlife, the place is a paradise as it has bars, hipster sports, clubs, etc. This free, artistic, and trendy neighborhood has many restaurants that offer delicious dishes. If you are a fan of art, then art galleries will keep you busy. It also has over the top public schools with good infrastructure and professional staff. It is safe as you can see cops around you checking out for any trouble. Besides this, the town diversity will amaze you and make it look like a melting pot. For professionals, the town is good in terms of both job opportunities and nightlife. The average rent is $1600.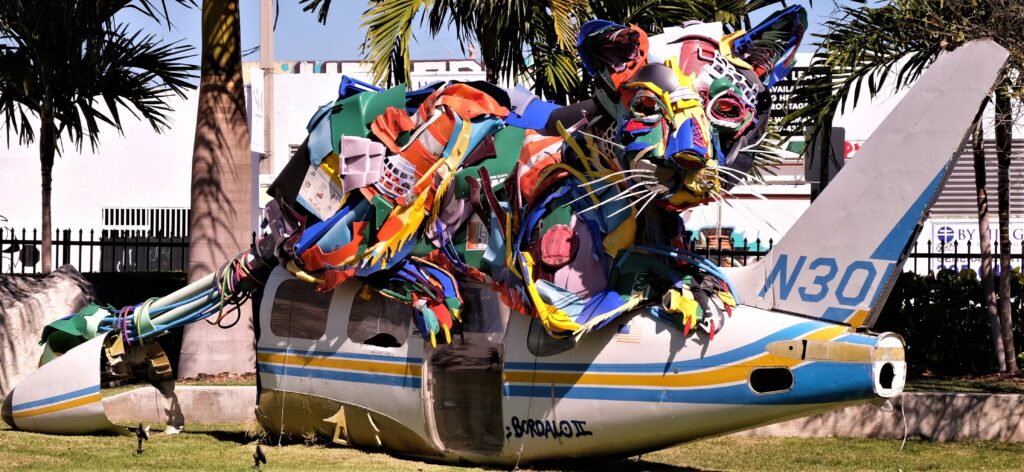 Miami Lakes
The Suburb is popular for being the soul of Miami. From nightlife to hospital, it has everything for every age group. Besides this, everything you need like a gym, health center, grocery store, malls, etc. are easily accessible. If you have kids, then it has good public schools, restaurants, movie theaters, and a welcoming community. There are more families than individuals living in this area, making it safe for everyone. You can go anywhere at any time as the police department does take care of the safety of its residents. As the town has many commercial shops and thus it is good for business people. The average rent is $1700
Best places to live in Miami – What else you should know?
All the information about the places is based on the research conducted by the housing department. Following things are considered while grading this neighborhood and Suburb:
If they are ideal for people with families. They have evaluated the number of schools and educational institutes it has.
It further based on economic diversity and ethnicity i.e., how diverse is it and what job opportunities it can provide.
Crime and safety is another factor the housing department considered here. You can even check a precious crime-related data on the official housing website.
Other factors include the cost of living, nightlife, weather, outdoor activities, and health & fitness center.
The most important factor is the price of the property. As you know, price varies according to places and apartment size.
Conclusion
Now you have got a list of all the places that can become your home. However, please do visit the official sites as well to know more about the best places to live in Miami. Apart from this, estate and rent value mentioned here is average; thus, you can only know about the exact price when you contact the dealers. I hope the above content will help you with the information you have been searching for. It gives you an idea of what it likes to buy or rent a property here. So, consider this guide about "best places to live in Miami" when next time you explore properties.